Fishing Experiences on the Kenai Peninsula
Your Dream Fishing Vacation is Here
Fishing on the Kenai River, Cook Inlet, Johnson lake is a short drive from Gallery Lodge.  The Kasilof River is below the Lodge and all guests have access to fishing.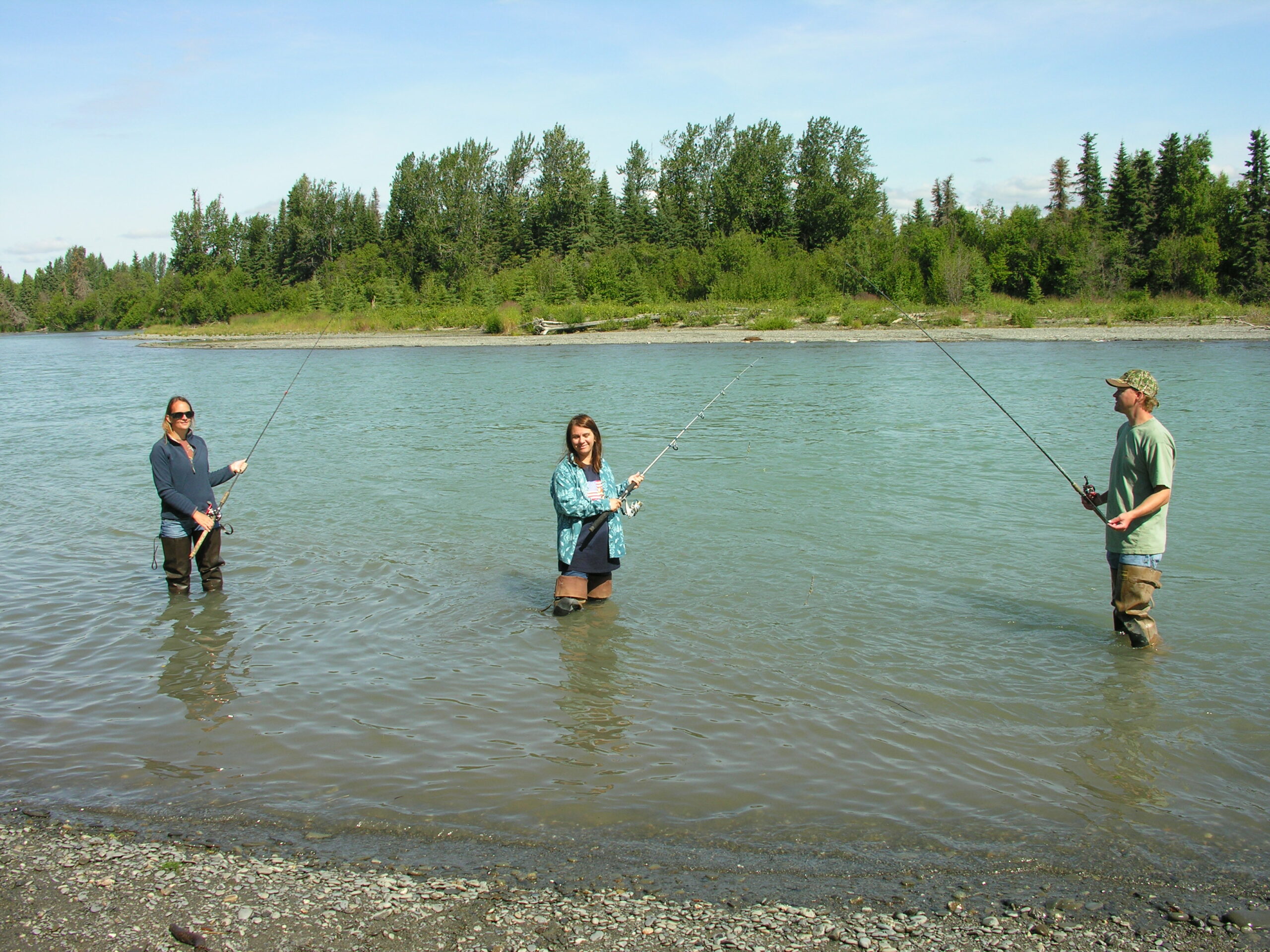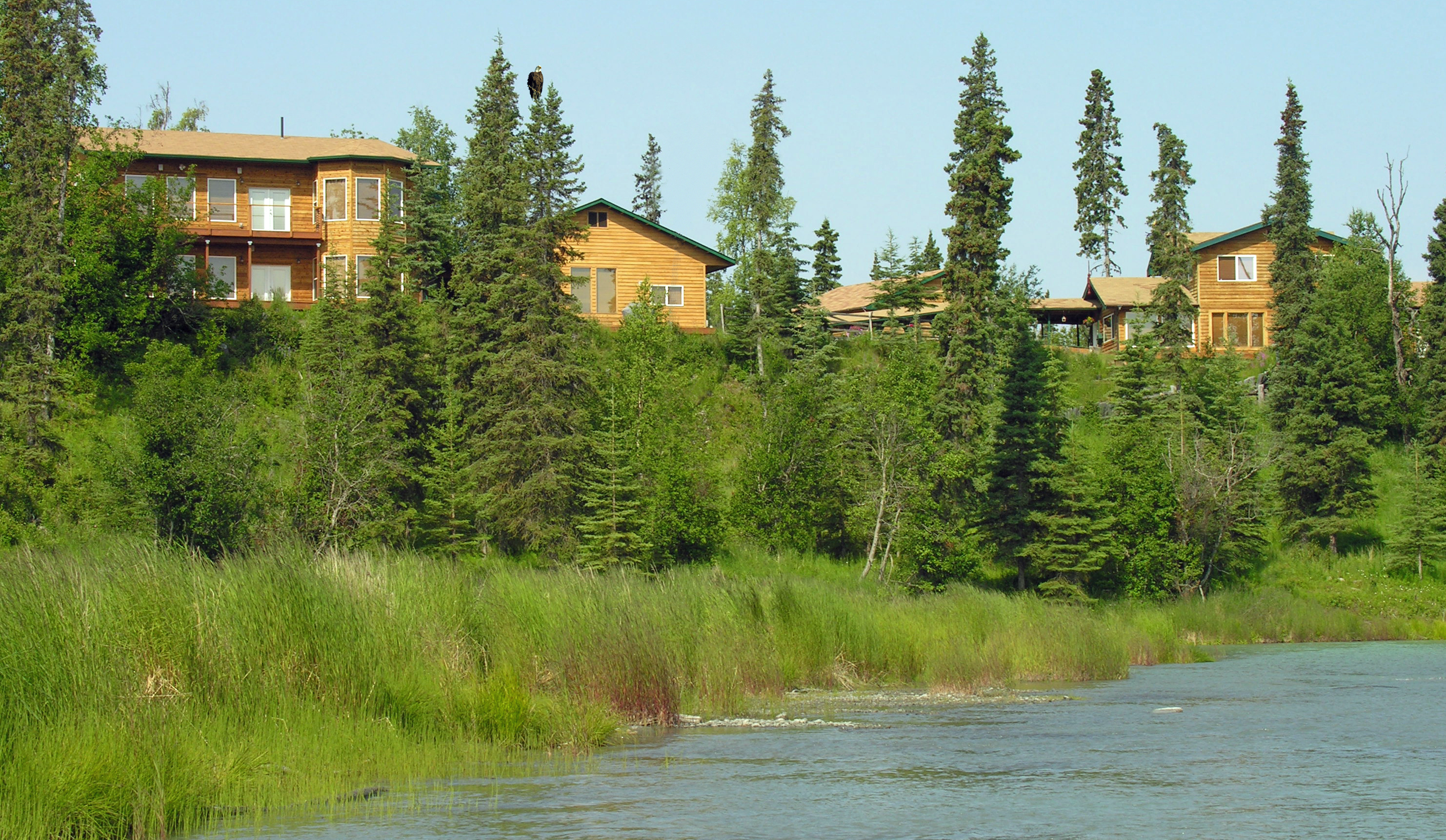 Gallery Lodge is located on the Kasilof River.  There is a gravel bar down below the lodge where you can fish for salmon that coming up the river with one goal in mind – to spawn.  There are Steelhead in the spring, Dolly Varden, King Salmon, Red Salmon and Silver salmon.  You can also kayak from the Tustamena boat ramp to our river bank.
Some of our guests went down below the Gallery Lodge and caught their limit of Red Salmon.  There will be a nice BBQ tonight.  Fresh salmon for the Food Cuisine.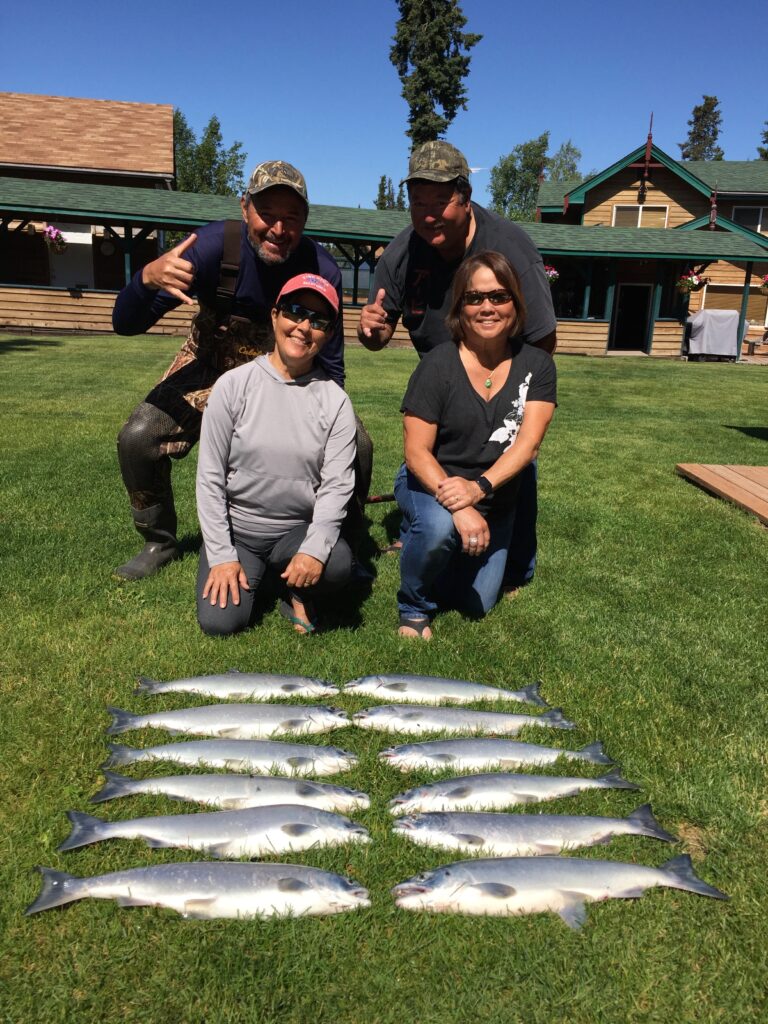 This video was taken with one of our guests drone