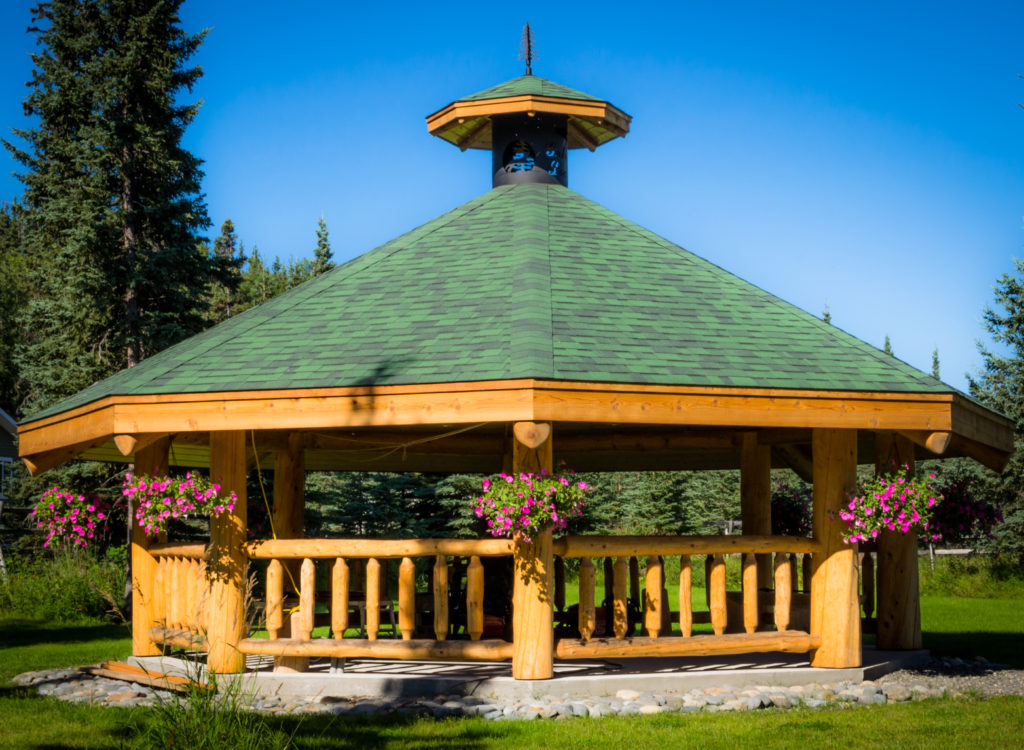 This gazebo is in the front of the property and has a large steel fire pit, BBQ, mini fridge and bar area.  Guests gather to BBQ and enjoy each others company after a long day of adventure and fishing.  
This gazebo is below the Lodge and has a view of the Kasilof River.  There is a hibachi type fire pit and a BBQ.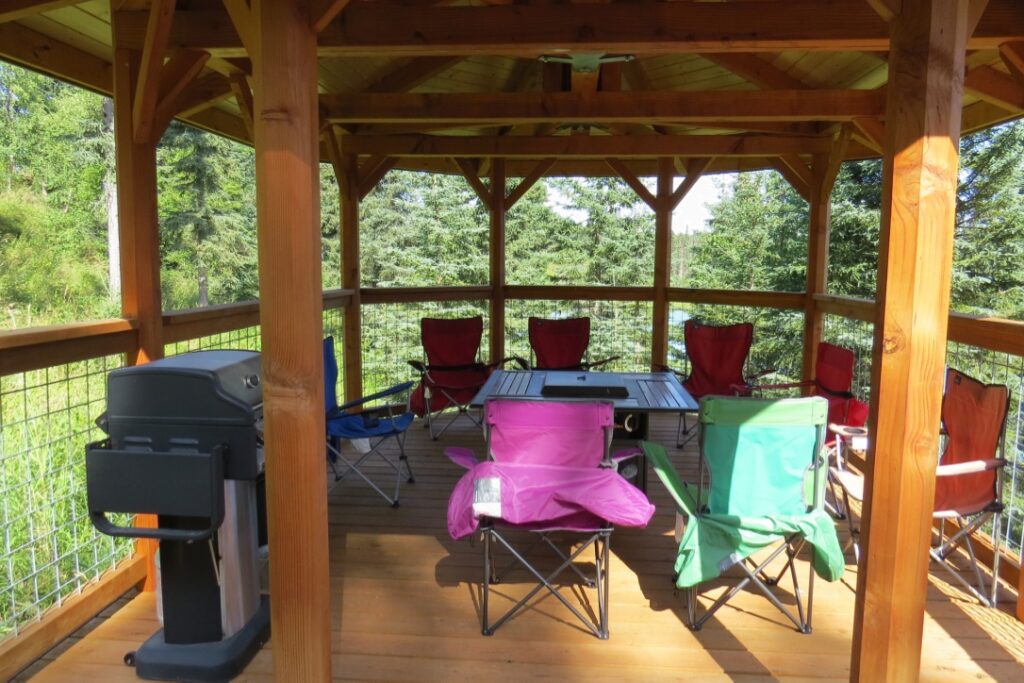 Back - Kasilof River area gazebo
Your Dream Vacation is Here
The front Gazebo is for gathering together and  sharing with one another. It may be the catch of the day or the adventure.  We come here to share our adventures in Alaska.  God gave us this good land to share with one another & here at Gallery Lodge we do that by having a gathering place for our guests to share their experiences of their day.  Fire up the fire pit and then BBQ and enjoy food with other guests that have had a great day here.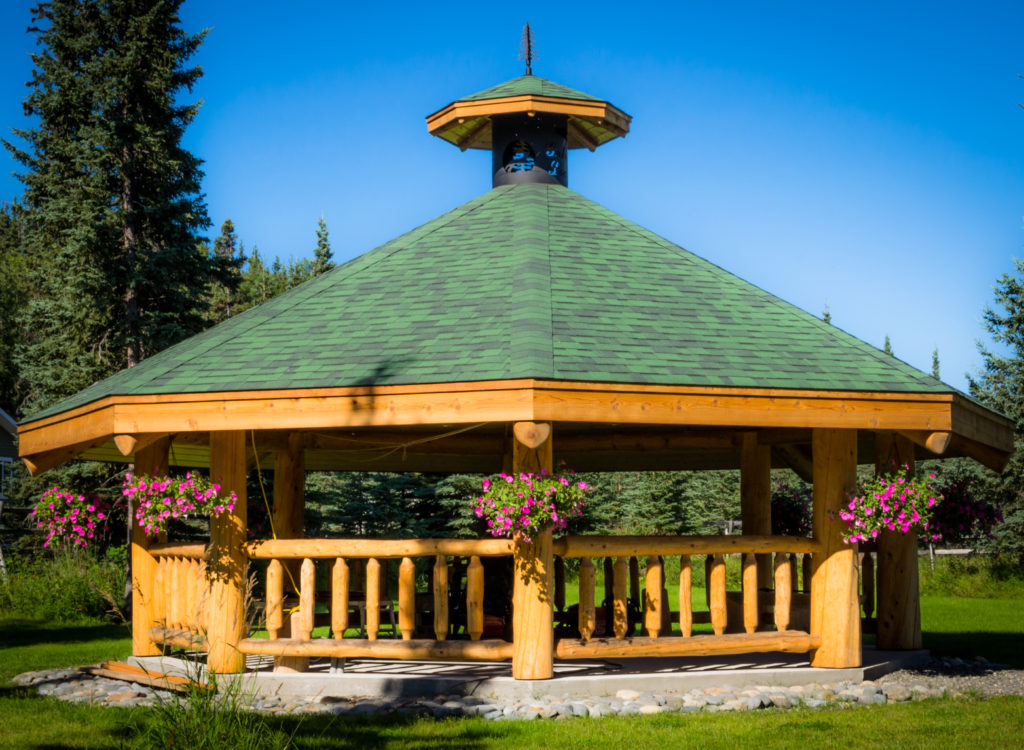 The Gazebo was built by our friends, the Browns..  They hand peeled the logs then put it all together with a crane to get every part to fit.  Sara made a.bar for us that is so unique.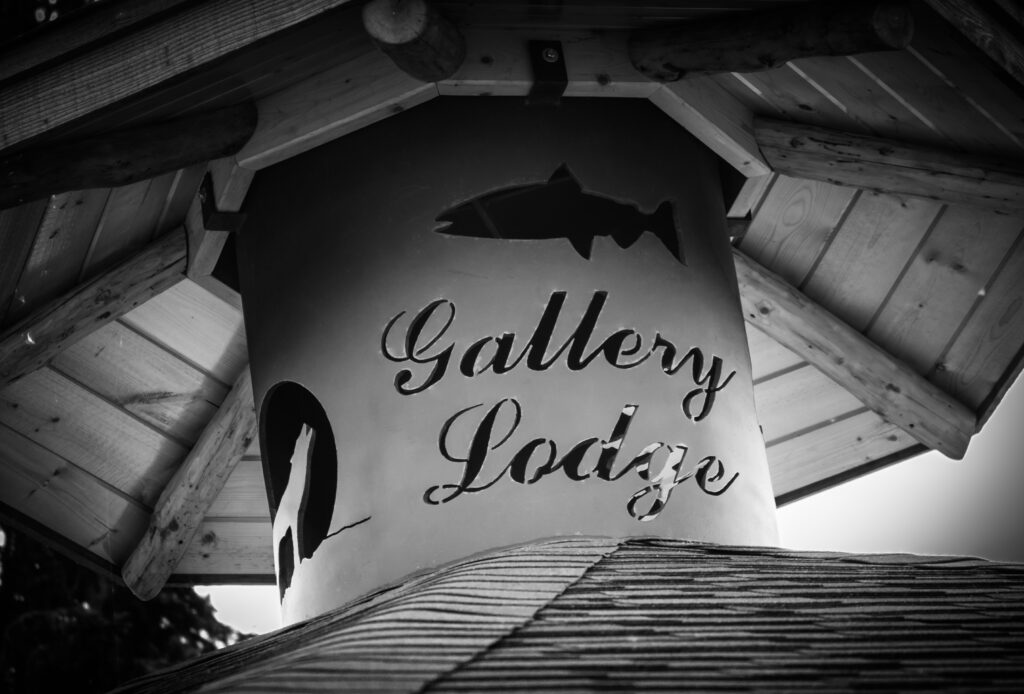 An etching done by Pete Brown on our smokestack in the  garden gazebo.
The fire pit in the garden gazebo is a time to do smores.  Guests get together to enjoy this special place.  It is a place to share your catch of the day or just to visit around the fire pit.  Don't be shy.  Visit with all guests.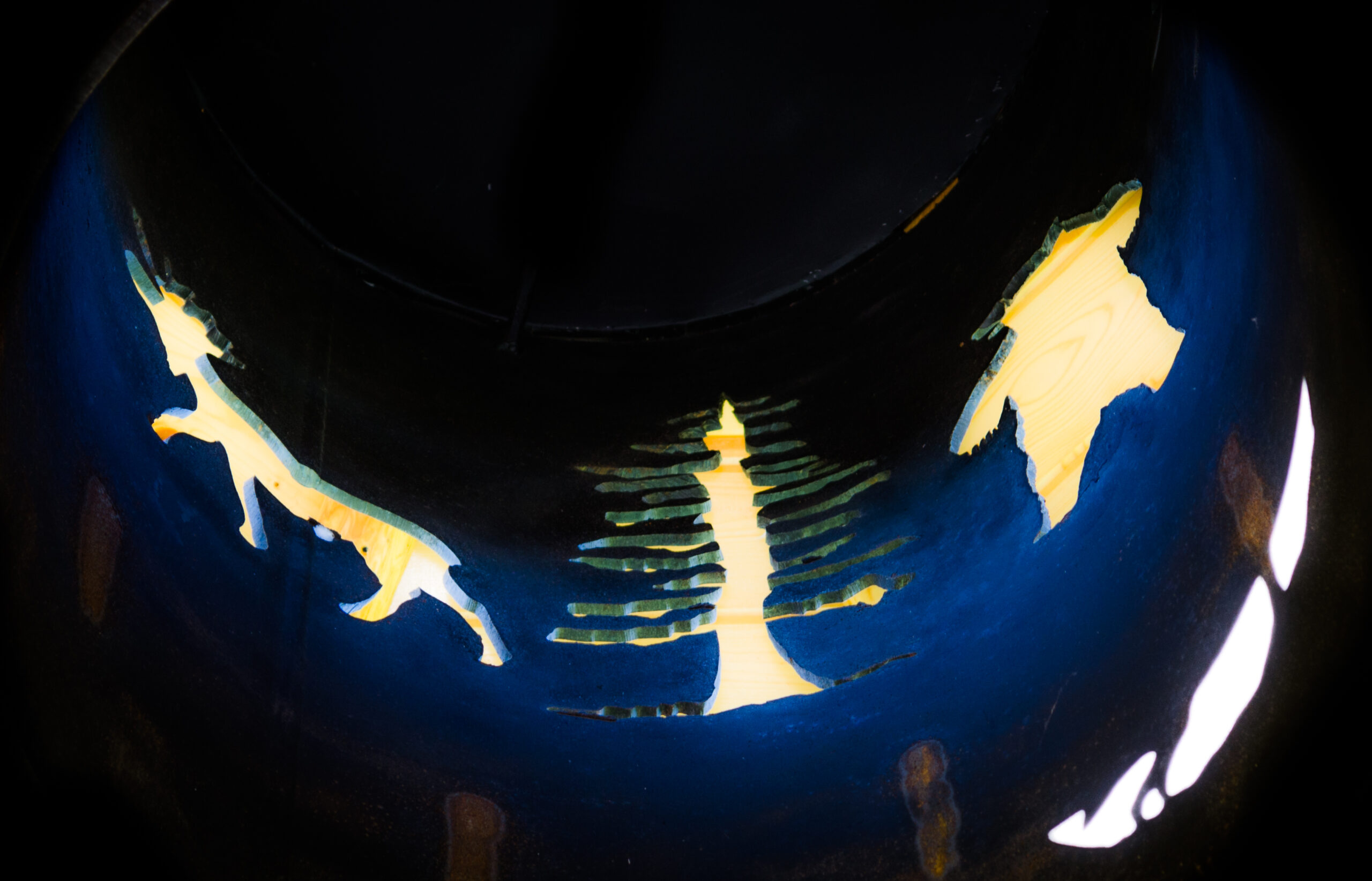 This video was taken by one of our guests with his drone
Sadie is eager to greet all our guests when they arrive